Methana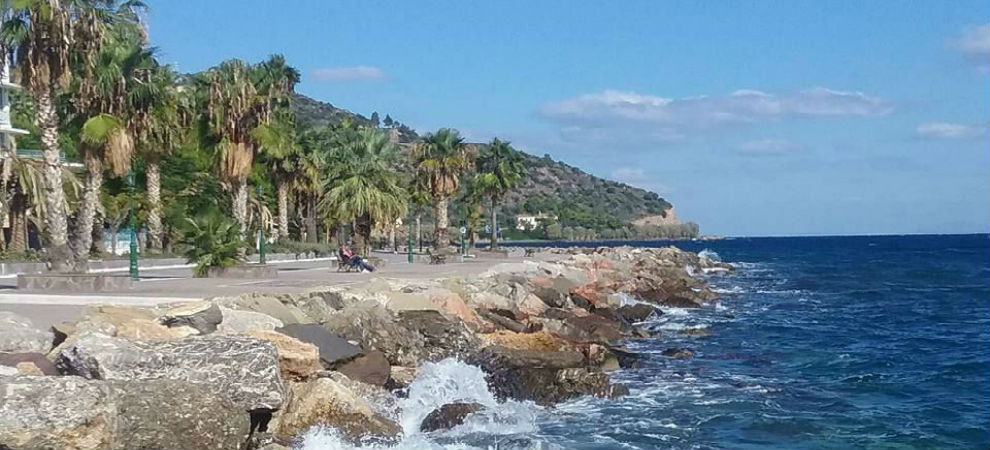 Methana town is a traditional tourist town and also a romantic destination for its visitors. It is an ideal place for family and alternative tourism, where simplicity prevails and the contact with nature and clean beaches. It is a location which lacks the strong tourist environment, but is ideal for those looking for real relaxation, serenity and a desire to explore the area inch by inch and discover its real beauties.
Methana starts from the evergreen island of Saint Anargyroi and continues towwards its beautiful coastal road, on which are located all the shops and the accommodations.
The island of Saint Anargyroi is a small peninsula at the entrance of the city, opposite "Vromolimni" and next to the marina of Methana. It is planted with trees and around this there is a very beautiful paved road, suitable for romantic afternoon and night walks. At the island is located the church of Saint Anargyroi and some remains of an ancient fortification of classical and archaic period. Under the church there are remains of the Cyclopean Walls of the 6th century b.C.
Next to the island of Saint Anargyroi there is the sandy beach of Saint Anargyroi and then the coast that crosses Methana. After about 1.5 km. it ends in the largest and most touristic beach of the peninsula, the "Limniona", an organized beach with sand and pebble.
All the shops of Methana, from fish taverns and cafe to ouzeri, beach bars, bars and restaurants are located in the main coastal road, with tables in front of the sea.
Methana has got a good tourist infrastructure and although there is no intense night life, you will be absolutely satisfied with its many shops and bars.
Methana is known for its thermal spas, which for so many years draw the attention of visitors. In Methana town operates spas with sulphurous water, natural water, chlorinated water and radium waters.
Also in Methana you will find an organised and a safe boat marina for all the visitors with private boats. Also Methana is offered for sport and water activities, as being provided from the nautical Club of Methana.